November
A lot of things happened in November. Unlike October, November was chiller (both the weather and the class schedule) I was able to go on two short
trips to Colmar and Reims with friends. I also managed to visit Disneyland Paris in the beginning of november before the halloween theme ended!!
We started making a lot more difficult patisseries at school such as religious nuns, macarons, rum babas, etc.
Some of these are sweets that I have never made or even heard of. The first time I have heard of Rum Baba was just a month ago (Oct 2018) when my family had lunch at Le Procope in Paris. Rum Baba is a yeast cake saturated with syrup made with hard liquor (rum). The one we made at Le Cordon Bleu turned out so nicely that my roommate said it's the best dessert I've made in the basic term. Even now (Jan 2019), she is still talking about it. Out of all the sweets I've made in November, I found Paris Brest the hardest because of its piping technique. I had to practice at home for that piping skills in case it is the final exam. The other one was probably the Saint Honoré. I personally really love Saint Honoré because of it caramel taste and texture. However, I didn't really like the one we made at school because of its shape. It looked like a mini train toy to me?? and it was hard to make it look pretty (or maybe it's just me) but it still tasted good overall.
Lesson 15 - 23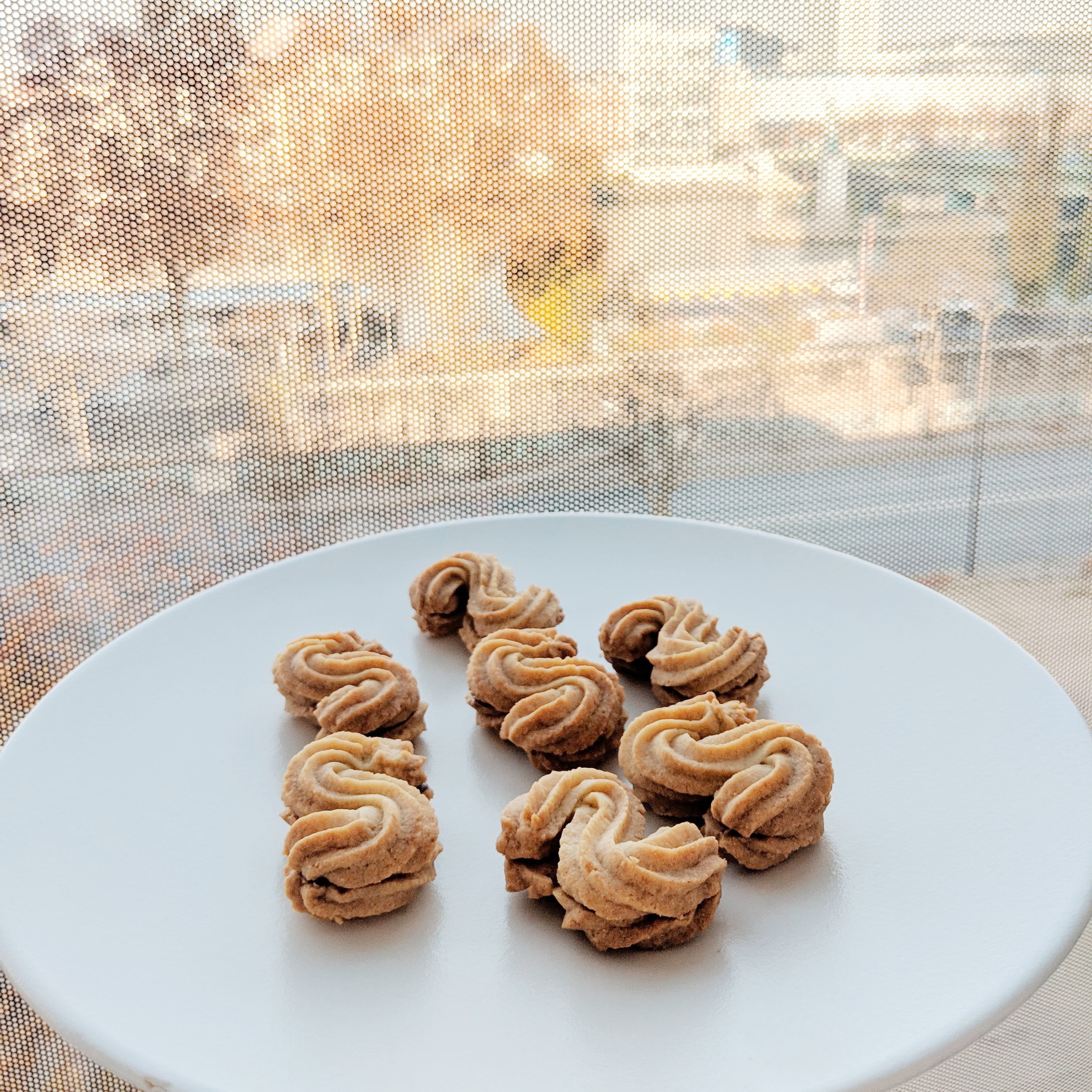 (if you are on your phone, you probably can't see the descriptions) :(
The eclairs were also a hard class for me to pipe them in identical shapes and to glaze them nicely. My favorite lesson was probably lesson 22 when we made the lemon tart because it was honestly SO GOOD. The lemon tart was paired with a layer of apple compote and I was surprised how nicely these two ingredients match. I was so happy to be able to share them with my friend who visited Paris from Montreal with her parents. The french macarons we made also turned out nicely. I tasted three days after we made them (kept them in the fridge) and I thought I was eating macarons from Ladurée (kinda exaggerating but that was really how i felt because it was so perfect to me)!!!
Final exam for the basic term is set on the Dec 11th, two days before my birthday :) My wish is to not have Paris Brest on the exam. I will be sharing how the exam works in my December dairy. I was going to include them in this one but then I realized I've been working on this one since 20 days ago and I need to start the next one to motivate myself (oops haha) (also hoping I will be able to share my trips to different cities in France/Europe one day if I stop procrastinating).
Thanks for reading
See you in December :)
Bye!